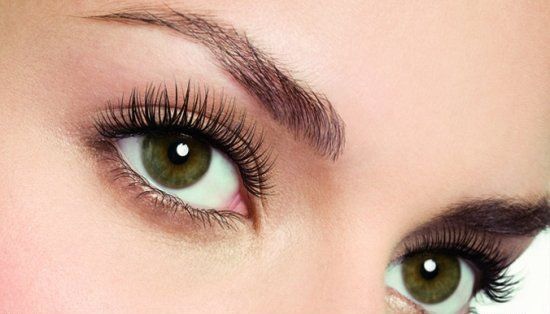 Have you ever paid attention to the fact that men lashes are thicker and more curled, I think is not fair, and you? Long and thick eyelashes make your look charming. Unfortunately, the constant use of mascara slows their growth and sometimes even leads to loss. In this article I will describe some ways that help me keep my eyelashes long and thick. So how to make your eyelashes grow?! Here are some ways.
My mother taught me how to make simple packs of tea and herbs. You will need to brew black tea, chamomile and sage. Moisten a cotton ball in the infusion and apply to the eyes for 20 minutes. This perfectly feeds and strengthens your eyelashes. One more simple way is the use of Vaseline. Yes, you heard right! Just a little swipe of Vaseline on your eyelid before you go to bed will make them longer! Certainly this will take some time to see results, but trust me, you will be pleasantly surprised! You can also use lip salve on your eyelashes to make them appear curlier. This will also make the eyelashes grow longer over time.
Don't forget about vitamins! Your body needs amino acids to grow any type of hair. So more often pay attention to what you eat, or go into the drugstore to buy some vitamin pills. Include fruits, green leafy vegetables and dairy products in your nutrition. Drink more clean water.
Makeup is one more way that can help you improve limitations, but it may harm on the other hand so be careful choosing cosmetics. Choose the one which consists of natural ingredients. How do you remove makeup, with soap and water? Then don't be surprised when your skin around the eyes will be dry and brittle eyelashes. It is better to use moisturizing milk. Change your mascara at least every three months and pay special attention to the experience date.
The best effect on the growth of eyelashes has massage. If in your beautician there is  a good mascara with a soft brush, wait until it's over, clean the brush and use it for massage. Comb the lashes once a day before going to bed. Also brush will come in handy for drawing oil on eyelashes (olive or castor). This treatment stimulates the follicles and is quite soft, so it can be used every day before going to bed. Just make sure that the oil does not get into your eyes.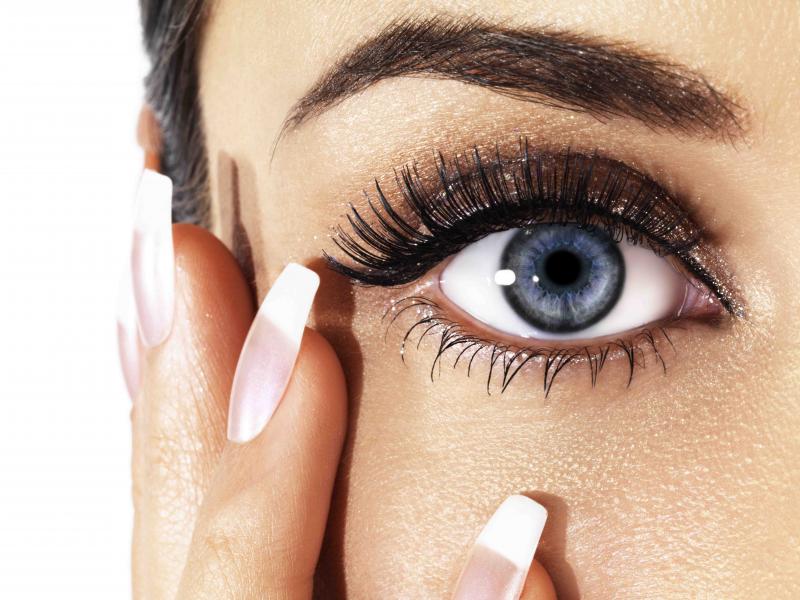 We almost forgot about the easiest and fastest way to purchase luxury thick lashes is extension. Many people wonder – will it be safe foe our health and beauty. All this is very individual for each person. You shouldn't do eyelash extension if you have allergies on glue. It is extremely undesirable process to those who are often sick conjunctivitis. In either beauty salon you will be assured in complete safety of the procedure. But nevertheless ask a certificate for the materials used in the work. Reputation of the beauty salon plays a significant role. In no case it is not recommended to make extension by private cosmetologists at home. If problems arise you will have no one to make a claim.
And one more thing that supports the growth of eyelashes, it is a mask. It prepares from castor oil, aloe Vera juice and a couple of drops of vitamin A. All components should be mixed thoroughly. The finished mask with a cotton pad should be applied to lashes for three hours before bedtime. Then the remains of mask should be removed with dry cotton pad.
Every woman dreams about long and thick eyelashes, but unfortunately, not all of us has naturally beautiful eyelashes.  I shared my experience in the question how to make your eyelashes grow. As you may have noticed it is quite simple and will not take much time, so don't forget to use them! Patience and regular care for two months will bring results, which no doubt will please you!